Choose a liquidity pool that supports Fixed Staking mode (e.g., 2pool LP) to stake your assets. Click on "Fixed Staking" and enter the staking amount and duration in the "Lock 2pool LP" pop-up window. Then, click on "Confirm".

In your TronLink wallet, you need to click on "Sign" in the pop-up window to complete the action. (If this is your first time to stake assets in this liquidity pool, please click on "Approve"

first.)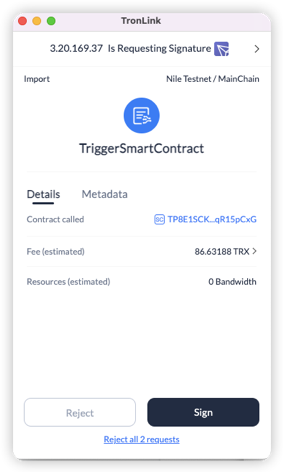 3. After successfully staking your assets, you can view your staked LP amount in the "Staked" section.